Acrobalance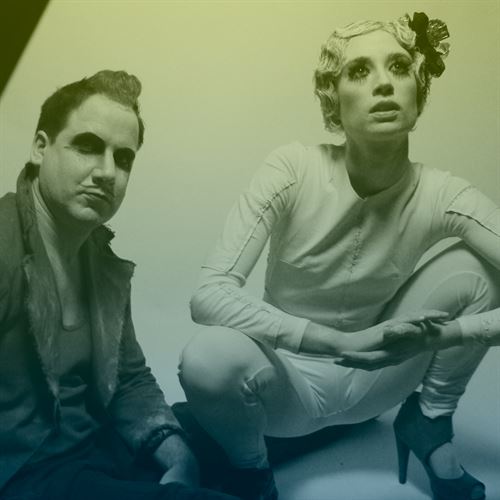 Henrik Agger and Louise v. Euler Bjurholm have worked together since 2001. They are educated at Moscow State School of Circus and at the Univeristy of Dance and Circus in Stockholm (DOCH). The master program at DOCH was the starting point for their research project "the art of working in pairs, a deeper look into our practice" which began in the summer of 2011 and resulted in the performance and the booklet called Extreme Symbiosis. As freelance artists they been working with traditional circuses like the Russian State Circus, but mostly in so-called contemporary circus contexts.
Anders Jormin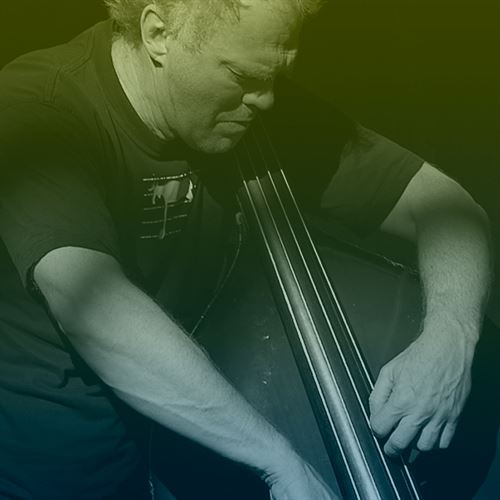 Anders Jormin is born 1957 in Jönköping, Sweden. He studied double-bass and improvisation at Musikhögskolan in Gothenburg. Anders has been given several prestigious prizes and awards internationally as well as nationally. Today as a doublebass-player and composer, Anders Jormin is a frequent and highly respected performer on the international concert scene. As a musician in great demand, Anders has recorded and toured with many of the legends in jazz. Gilberto Gil, Lee Konitz, Elvin Jones, Joe Henderson, Don Cherry, Charles Lloyd, Mike Manieri, Ann-Sofi von Otter, Norma Winstone, Trio Mediaeval and Marilyn Crispell, just to name a few. Today Anders performs regularly all over Europe, USA/Canada, Japan and is an "ECM recording artist."
Anja Lechner
Anja Lechner, born in Kassel, Germany, studied with Heinrich Schiff and Janos Starker. She has performed as soloist with orchestras including the Tallinn Chamber Orchestra, Amsterdam Sinfonietta and Armenian Philharmonic Orchetra and plays chamber music with partners including pianists Alexei Lubimov and Silke Avenhaus, violinist Patricia Kopatchinskaja, and clarinetist Reto Bieri. cellist Agnès Vesterman. Anja Lechner has premiered compositions by Tigran Mansurian, Valentin Silvestrov, Tõnu Kõrvits and Annette Focks amongst others. For 18 years she was the cellist of the Rosamunde Quartet, whose acclaimed ECM New Series recordings embrace a scope of music from Joseph Haydn to Thomas Larcher. The range of Anja Lechner's artistic endeavours is exceptionally broad: at home in all aspects of classical music, she is also fluent in diverse improvisational traditions. She has a long-running collaboration with post-tango bandoneonist Dino Saluzzi, works with the Tarkovsky Quartet, on the group Il Pergolese including singer Maria Pia de Vito, and plays with pianist François Couturier in music drawing freely upon the compositions of G.I. Gurdjieff, F. Mompou and Anouar Brahem.
Anna Maria Orrù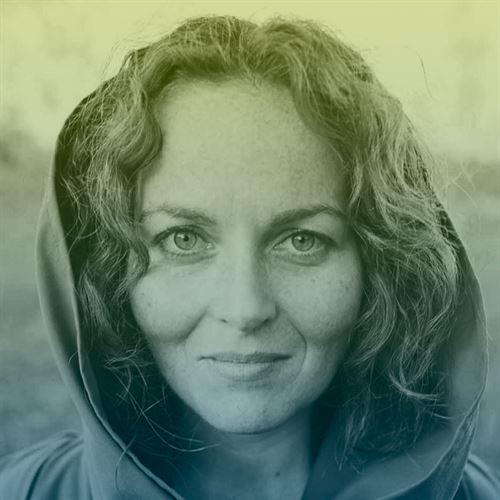 The foundation of Anna Maria Orrù's work is embedded in biomimicry, artistic research, food and in curating performative research, providing an alternate approach to the field of ecological urbanism, architecture, art and design. She behaves as a connective tissue, working in the interstitial spaces between disciplines by bringing a variety of approaches and talents to the table to creatively tackle issues around climate change. Her projects, and ongoing PhD research at Chalmers, cover the distinct topics of bodily engagement, food resource, architecture, senses and urbanism, explored through the study of organoleptic qualities in choreography of urban foodscapes. www.annamariaorru.com
Arthur I. Miller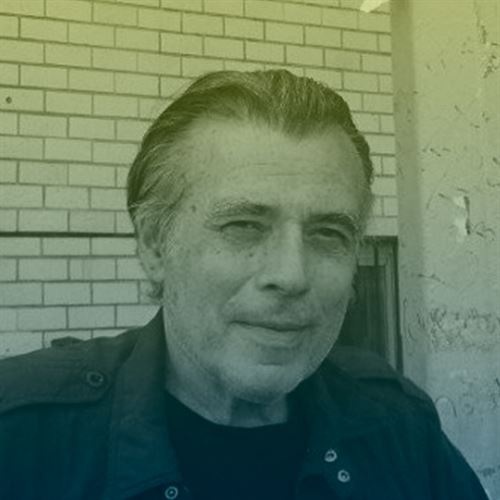 Arthur I. Miller is fascinated by the nature of creative thinking in art and science. He has published many critically acclaimed books, including Insights of Genius; Einstein, Picasso; Empire of the Stars; and 137, and writes for the Guardian and The New York Times. He is professor emeritus of history and philosophy of science at University College London. His recent book Colliding Worlds: How Cutting-Edge Science is Redefining Contemporary Art (W.W. Norton) tells the story of how art, science and technology are fusing in the twenty-first century. Presently he is completing a book entitled, Can Computers Be Creative? www.arthurimiller.com and www.collidingworlds.org
Ásgeir Sigurjónsson
Ásgeir Sigurjónsson is an architect and works as a coordinator at the Centre for Healthcare Architecture at Chalmers. He is a member of earthLab, a group that develops sustainable building methods and also a band member at Ljudlabbet (The Sound Lab).
Bea Szenfeld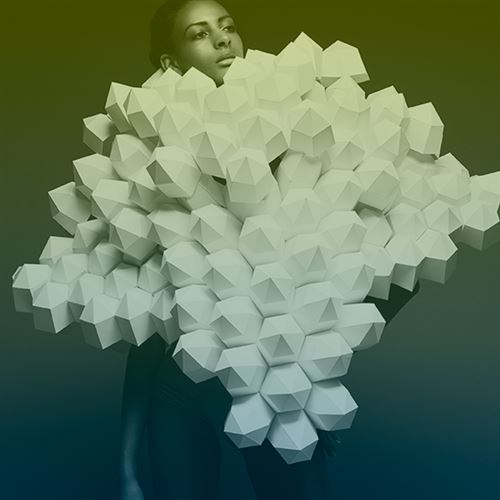 Spectacular creations that paraded down the catwalk together with the artists at the opening of 2016 Eurovision Song Contest. The creator of these fanciful costumes are the Swedish designer Bea Szenfeld.She works experimental and artistic, making costumes in unexpected materials, mostly paper, entirely by hand. She has made paper craft a genre all its own.Bea Szenfeld (b. 1972 in Poland, now living in Stockholm) is educated at Beckmans College of Design. Her work have been exhibited at, among other venues, Dunkers Culture, Röhsska Museum, Liljevalchs and Somerset House in London, and she is represented in the collections of, National Public Art, Lund Culture and the Nordic Museum. Her clothes have been worn by the likes of Lady Gaga, Björk, Ola Salo, Loreen and Laleh. She has received numerous awards, including H & M's design scholarship, TV3 Fashion House of the Year, eye-catcher at the Elle Awards and Artist Board working grant. Szenfeld did a "Sommar" at Swedish Radio in 2014 and was responsible for the artistic decoration of the Polar Music Prize ceremony in Stockholm in 2015. She is a member of the jury for the Young Swedish Design and Innovative Culture. Recycling and remake are important themes for her.
Photo by Joel Rhodin.
Biruta Kresling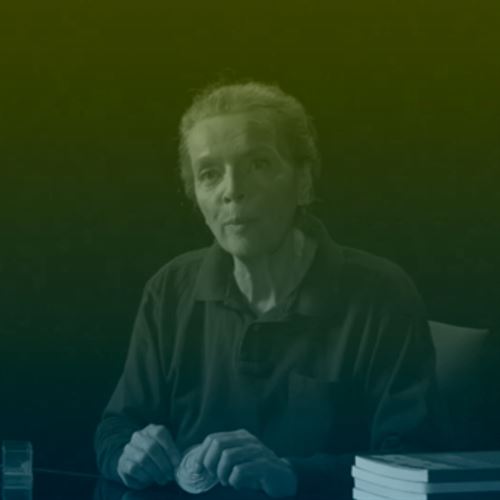 Biruta Kresling is a Berlin born architect - she works as a free lancer scientist in Paris, where she cooperated with the Museum of Natural History for a major exhibition on Bionics - the way to learn from natural structures and eventually apply the findings to engineering. Biruta runs courses in European and Japanese universities on experimental methods in form- finding, especially in folding techniques. With magic precision regular folding patterns appear in her "one-second-workshops". Follow her instructions and you will be able to produce deployable tree leaves, bellow-like tubes and pine-cone patterns. Have fun while exploringsome secrets of natural forms.
Carmen Olsson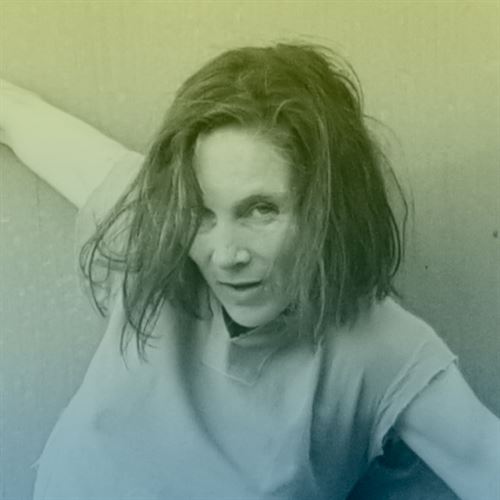 Carmen Olsson is a dancer and choreographer. During the early 90's Carmen came in contact with butoh. Taken by the work she went to Japan to experience its origin. This, and subsequent meeting with the performance art Noh Kyogen, has made way for her inquiry into the body and dance. Carmen's work has evolved during numerous choreographies for various situations and stage spaces. Carmen is also educated in landscape architecture, which she finds closely linked to the dancing body's physical and mental presence in a place. Since 1993 she has worked with Body Weather, a comprehensive training and performance practice created by dancer Min Tanaka. www.carmenolsson.com
Catharina Dyrssen
Cecilia Runesson
Cecilia Runesson is an actress and performance artist. Born in Gothenburg 1966, she trained classical theatre in London and physical theatre in Århus, Denmark. She holds a MA in Contemporary Peformative Arts from Gothenburg University. She is a member and co-founder of performance collective Force Majeure whose work has been seen in Scandinavia and beyond. This is the third version on a work she started with concerning the link between theatre and physics - the first one being showed at Park Lane Night Club and the secondat 3:e Våningen during 2016.
Dan Ringgaard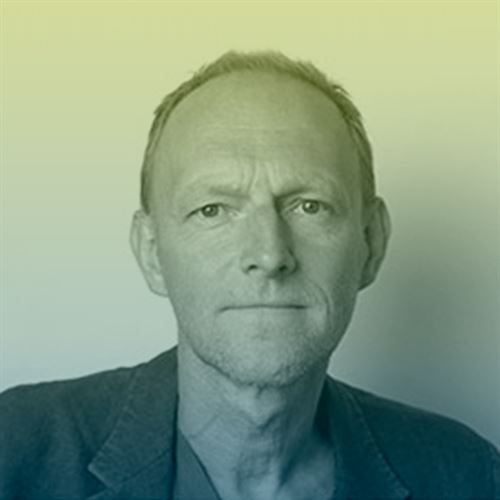 Dan Ringgaard (born 1963) Associate professor at School of Communication and Culture, Århus University, teaching Scandinavian literature. Author of a number of books on poets, poetry and poetics, a couple on place and one (up coming) on creativity. Co-editor of A Literary History of Nordic Literary Cultures 1-3. Currently working on weather and climate, atmosphere and catastrophe, on the post-literary or literature in an expanded field, on the relationship between poetry and prose, on creative and critical writing, and on cross aesthetics, especially the relationships between literature, film and architecture.
Elena Carlini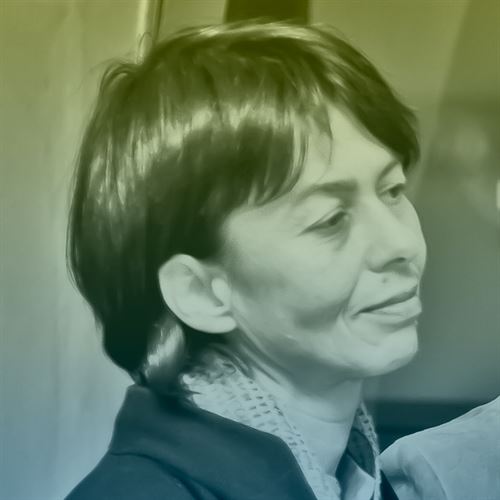 Elena Carlini, graduate of the Venice School of Architecture and Columbia University in New York as a Fulbright Scholar, collaborating with offices of Emilio Ambasz and Davis & Brody in New York, and Richard Meier in Los Angeles. She teaches internationally as; visiting professor at Syracuse University NY and Firenze, and at the University of Texas in Austin. her current position is at the Graduate School of Architecture in Ferrara. Carlini is also one of the four critics at the International Architectural Quartet during the Architecture World Congress in Berlin, and has lectured and published internationally. In 1998 she co-founded Carlini & Valle, an architectural office in Trieste with projects both in Italy and the United States, in which she continues to work. The office has co-curated and designed various exhibitions on architecture, urbanism and contemporary art.
Fredrik Höök
Fredrik Höök, head of the Biological Physics division at Chalmers, develops surface-based bioanalytical sensors, with special emphasis on studies of cell-membrane mimics and biological nanoparticls such as virions, lipid vesicles and exosomes for medical diagnostic and drug-discovery applications. His laboratory is presently focused on microfluidic platforms for separation of cell-membrane components to facilitate improved analysis of membrane proteins and virus binding. The group also work on flow-cytometry like approaches for improved characterization of biological nanoparticles. FH has been awarded the Göran Gustafsson prize in Physics by the Royal Swedish Academy of Sciences (KVA) and is member of The Royal Swedish Academy of Engineering Sciences (IVA).
Fredrik Nilsson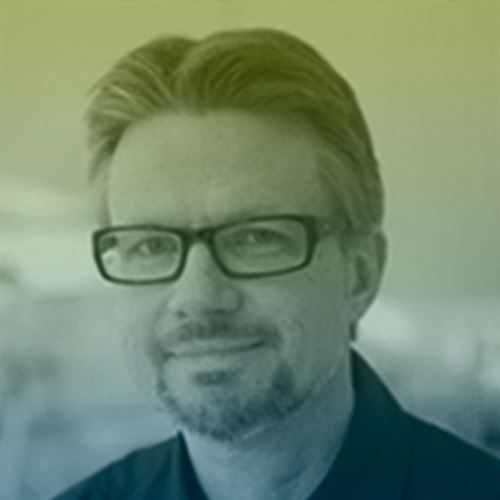 Fredrik Nilsson is architect and professor of Architectural Theory at Chalmers, where he leads the strong research environment 'Architecture in the Making' in a national collaboration between the schools of architecture. He is also Chief Research Strategist at White Arkitekter, where he was Head of Research and Development 2007-2014.. Nilsson's research is directed to developments in contemporary architecture, architectural theory and philosophy with special interest in the epistemology of architecture and interaction between theory, conceptual thinking and design practice. Important aims are contributions to reinforced exchange between research and architectural practice.
Hye Kyung Lim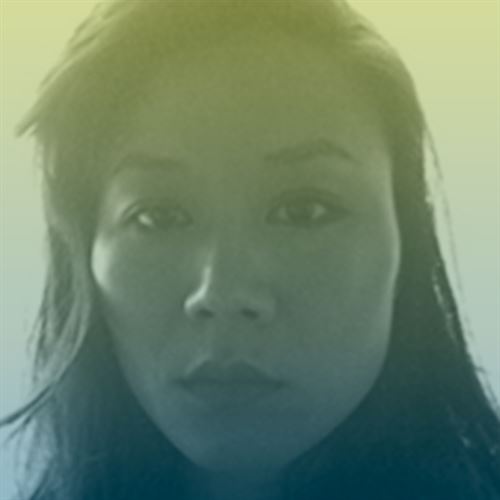 Hye Kyung Lim is a doctoral candidate at Chalmers University of Technology at the department of architecture with architect background. Educated in Stockholm, and having practiced in Tokyo, her research investigates diverse urban qualities as outputs of different planning systems, especially looking into rule-based, or design-based systems. Her current interests lie in complex adaptive systems and multi-actor input in urban systems, which she is experimenting with various strategies to understand what 'co-creation' in urban context truly means. Her ongoing research includes a development of an augmented reality based co-creative tool.
Jean-Louis Huhta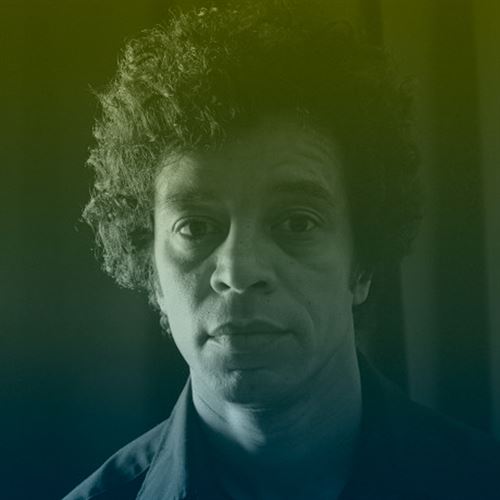 Huhta is a composer, musician & Dj working mainly with hardware instruments such as modular synths drum machines and samplers. He has performed around the world with acts like The Skull Defekts, Lucky People Center and lately his own project Dungeon Acid. Apart from performing live and Dj'ing he as composed for many contemporary dance choreographers and filmakers.
Johan Linton
Johan Linton is an architect and architectural historian who also has a masters degree in engineering physics. He wrote his dissertation on Le Corbusier's major publication concerning town planning, La ville radieuse (1935), and this fall he is about to publish a translation into Swedish of Le Corbusier's book Poésie sur Alger.
Jon Geib
Jon Geib is an urbanist and architect exploring relations between the city, design and dialogue, with particular focus on the potential of multivocal approaches in animating a cosmopolitan public culture. Dialogue and participation are reframed as ongoing democratic, artistic and cultural practices which take different voices in the city seriously and seek to articulate them through 'dialogical infrastructures' which build in space for voices unplanned, unexpected and to-remain-unknown. Jon's doctoral research at Chalmers University of Technology, Department of Architecture is a collaboration with the Gothenburg Cultural Department as part of the EU project TRADERS (training art and design researchers in participation in/for public space).
Joseph Nechvatal
Joseph Nechvatal is an American post-conceptual artist and art theoretician who creates computer-assisted paintings, computer animations and soundscapes using custom-created computer viruses. His work is shown regularly in galleries and museums throughout the world. His book of essays Towards an Immersive Intelligence: Essays on the Work of Art in the Age of Computer Technology and Virtual Reality (1993-2006) was published by Edgewise Press in 2009. In 2011 his book Immersion Into Noise was published by the University of Michigan Library's Scholarly Publishing Office Open Humanities Press. He writes regularly on art and art theory from Paris at Hyperallergic. www.nechvatal.net
Karl-Johan Sellberg
Karl-Johan Sellberg is an architect who works artistically with projects that span from sound installations to painting and innovation. He has previously worked with interaction through the creation of board games and sound sculptures and is keenly interested in the relation between reactivity and adaptivity. He has been an active part of organizing and creating installations at the science festival in Gothenburg and creates experimental musical instruments such as the teddy bear orchestra, parasitic music box, fused instruments and a (but not 'the') musical marble machine. Karl-Johan is also part of the improvisational band "Ljudlabbet" (The Sound Lab).
Klas Parknäs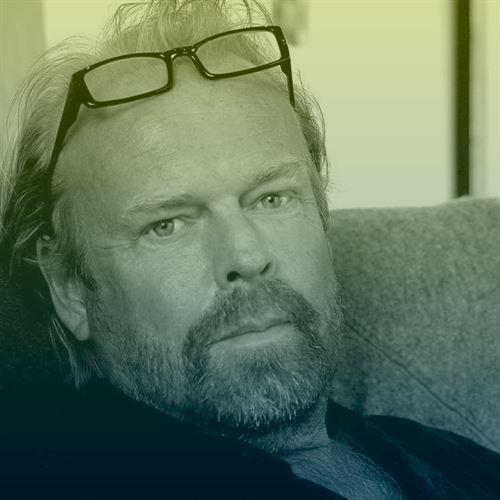 Klas Parknäs is an artist who in addition to his art has made a name for himself for his ability to inspire. He has been active in his studio in Gothenburg for 25 years. Before art-school (painting), he undertook operatic as well as acting training. His book "Tillvarataget" has helped a great number of people to find their inspiration...and stay with it. "The source of the art is much more interesting than the art itself." Klas is also lectures and holds workshops on a regular basis.
Larry Toups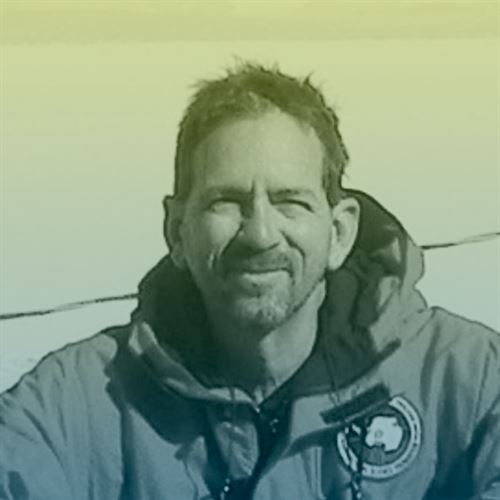 Larry Toups is an Adjunct Professor at Chalmers since fall of 2012 in relation to his responsibilities at NASA's Exploration Mission Systems Office in the United States as the lead for work related to future habitat concepts for future missions beyond Low Earth Orbit such as the moon and Mars. Mr Toups is an architect with a Master's Degree in Space Architecture from the University of Houston, Sasakawa Institute for Space Architecture. Since 1989 in the New Initiatives Office at NASA's Johnson Space Center he has contributed to numerous NASA studies including the 90 Day Study on Human Exploration of the Moon and Mars, First Lunar Outpost, and Access to Space.
At Chalmers Mr Toups is mainly involved with the Homes for Tomorrow project focusing on research of sustainable concepts for future housing using the HSB Living Lab, and assists in the planning of studios for Design in Extreme Environments within the Department of Architecture.
Lisa Nordström
Lisa is an acclaimed musician within the electronic and contemporary music scene and works extendedly in Sweden and internationally. She was formerly part of the celebrated duo Midaircondo and is currently focusing on her work as a solo artist, composing and producing music and the international project Sonica Sequence. Extending the range of acoustic sounds through technical and technological means, Lisa's music is a mix of electronic sounds, field recordings, voice and acoustic instruments, creating layered and intricate soundscapes. In her work she also explores ways to interact with the audience using contextual and site specific situations.
Maria Mebius-Schröder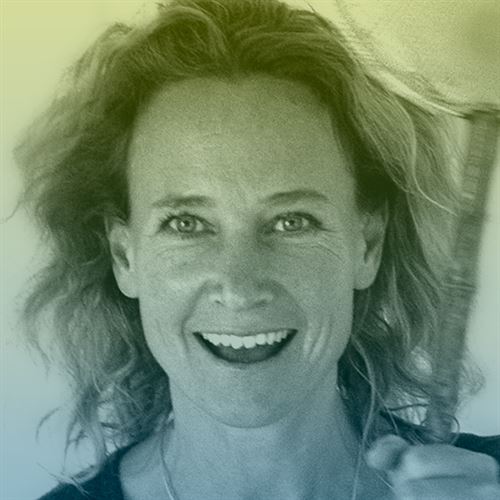 Maria Mebius Schröder is an artist, process manager, producer, NLP-coach and creative consultant at TILLT AB www.tillt.se. Maria develops people and business through creativity and innovation and helps artists and organisations to achieve a fruitful exchange. She is an established dance artist, nationally and internationally, and as a creative consultant within the private and the public sector, she focus on developing creative leadership and creative co-workers, as well as organizational development.
Matilda Lidberg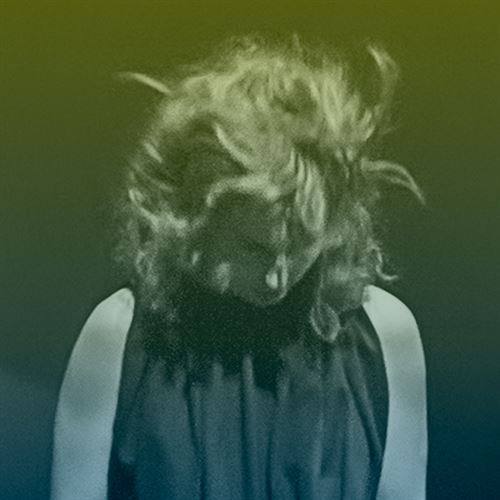 Matilda Lidberg is active as a freelance chorographer, dancer and teacher in contemporary dance with focus on improvisation, contact improvisation and partnering. After many years abroad she moved back to Göteborg and since September 2014 she's combining dancing with architecture studies at Chalmers. In her dance practice she like to think about what kind of access and awareness we have to space; public, private, media, physically etc. and how it influence the way we relate to our surrounding. Architecture has been an interesting way to refine and articulate this even further.
Mickael Eriksson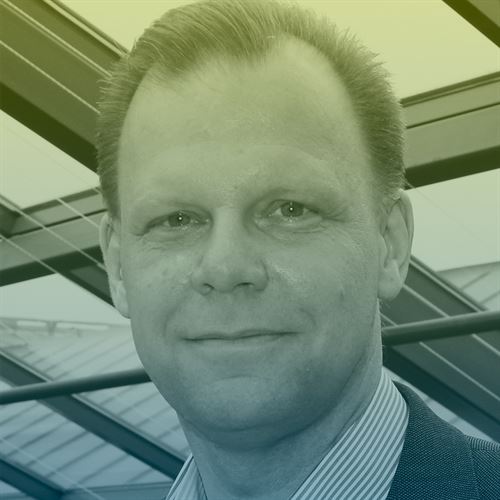 Michael Eriksson is Vice Head of the Department of Physics and Senior Advisor, with focus on industry-academia collaboration and impact. His research interests are within Innovation Management and Change Management, with projects among others on Artistic Intervention. Before returning to academia a few years ago, he held different positions in private industry.
Morten Riis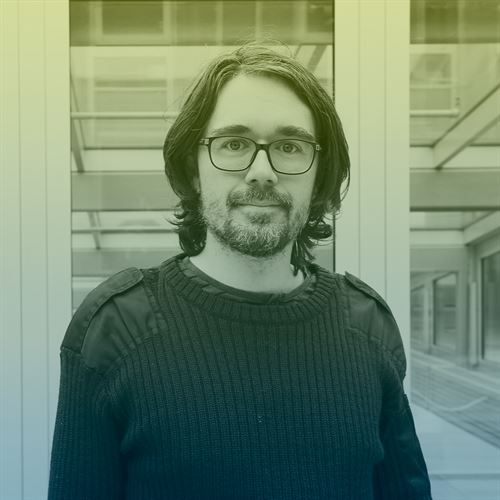 Morten Riis (born 1980) holds a PhD degree from Aarhus University and is educated in electronic music composition from the Royal Academy of Music, Aarhus. He currently holds a post doc position at Aarhus University, and was director of electronic music composition at the Royal Academy of Music 2013-2014. Besides his academic work he is a very active sound artist having received numerous grants and commissions, released several albums, played numerous concerts and exhibited sound installations in Denmark, Sweden, England, France, Poland, Finland, Germany and China.
Morten Søndergaard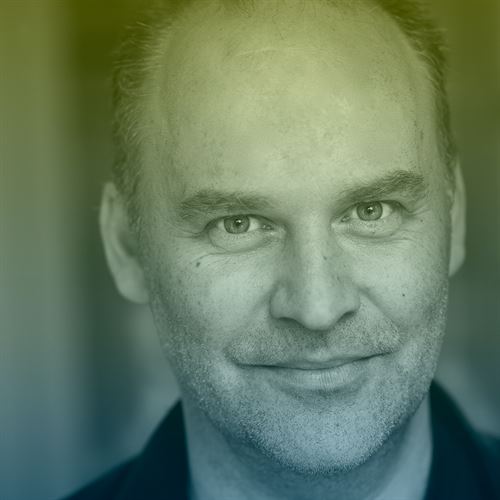 Morten Søndergaard (born 1964) is a critically acclaimed poet and artist, and since his debut in 1992, he has published a substantial number of poetry books, translated several works by Jorge Luis Borges into Danish. Søndergaard's explores the various collisions between meaning and materiality has resulted in extra-linguistic works that span sound art, artists books, asemic writing strategies and performance. Søndergaard's versatile oeuvre is perhaps best described as a long flickering walk within language, a search into its corners, edges, vantages and points of observation. In an organic manner the works expand into other genres and media over time. Morten Søndergaard's works have been translated into a large number of languages, he has exhibited throughout Europe and has received several literary awards, most recently the Danish Art's Council life-long grant. Morten Søndergaard lives and works between Paris and Pietrasanta. http://mortensondergaard.net
Naqsh Duo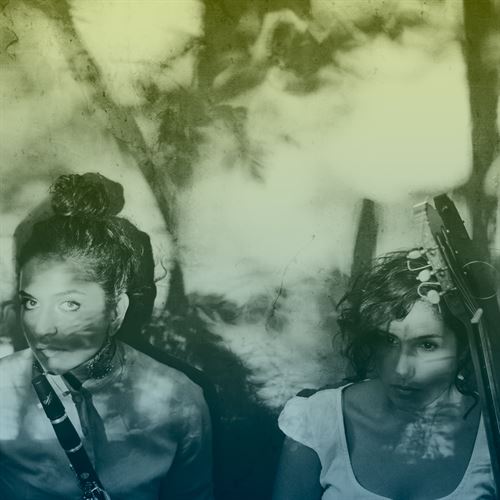 NAQSH (Farsi word: ornamentation, form, figure or any other shape which is related to visual arts.) Internationally active duo, Golfam Khayam guitar and Mona Matbou Riahi clarinet, is offering a palette of colors in an unforeseen musical territory by discovering the overlaps of Persian and contemporary music. Through this musical synthesis, members of this duo are seeking a path to explore their instruments differently: pushing boundaries for new colors, illusion of timbre, eccentric ornamentations, and uncharacteristic sound effects for the instruments. Musicians, both born in Teheran, have pursued further musical adventures outside Iran while remaining fascinated and strongly influenced by their homeland's rich and diverse traditions. In this process they have arrived at synthesis of their own, finding points of contact between aspects of Persian tradition and contemporary music. The forms, modes, drones and rhythms of Persian music as well its call for improvisation are redeployed, to new creative ends, in their fresh and vital work. Narrante is the duo's debut album produced and published by ECM records.
ODD IN A KNOT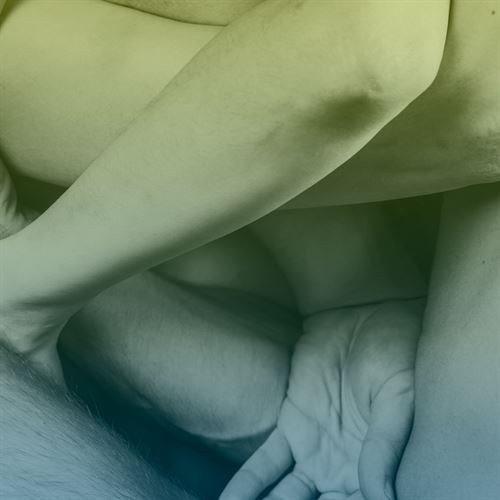 ODD IN A KNOTStrangely intertwined, these Scandinavian based group of artists have a common purpose. To reach out to other artists of various fields, starting a discourse with them and collaborating on a project together. To eventually produce art works that cannot be specified to a singular art form. A collaborative experience all together.The purpose of ODD IN A KNOT is to become a platform for shared investigation and creation, to initiate, facilitate and eventually produce works of art that reflect on us human beings, on our society and our place within. ODD IN A KNOT's core group comprises of Jim de Block, Oleg Stepanov and Arika Yamada. www.oddinaknot.com
Olle Pettersson
ONOFF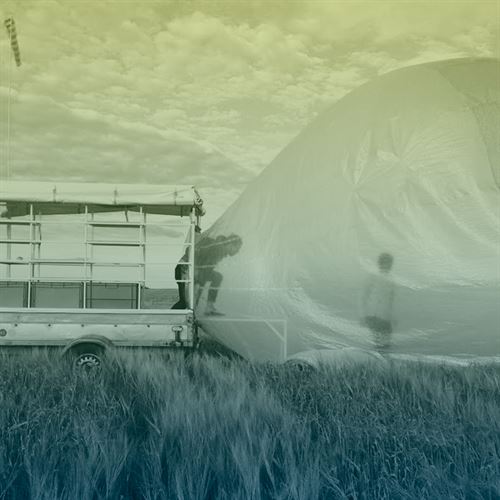 ONOFF is an experimental design collective based in Berlin.We draw on a wide range of skills from within our group, working collaboratively to initiate new experiments combining different mediums and formats like mobile structures, film and projection, building workshops and writing. We like to explore the in-betweens and the overlaps of city-citizen-machine through different technologies and tools to challenge traditional ideas of inhabiting and use of collectively shared space. Over the last 4 years ONOFF have participated in a number of design and cultural festivals throughout Europe and been featured in internationally acclaimed exhibitions such as the Istanbul Design Biennial, Milan Wired Festival and Uneven Growth Exhibition at the Moma New York.
Pernilla Glaser
Pernilla Glaser is a writer and curator of change. She is a teacher of writing, play and critical thinking at The University of Arts and Craft and guest-teacher at Stockholm University of the Arts. She is currently developing a platform for inclusive work with cultural heritage for the Swedish County government. She is Creative Research force at the experimental research institute Interactive Institute. Pernilla Glaser is the writer of several novels and plays. She is now working on a methodological guide-book. Pernilla has been a moderator and curator of conferences and meetings such as "Society and Existence" Malmö 2016 and "Samling" for Forum for Living History.
Peter Christensson
Artist, musician and lecturer at the department of architecture at Chalmers university of technology. Main interest is what is to be found in the corner of the eye in art as well as life.
Riccardo Pes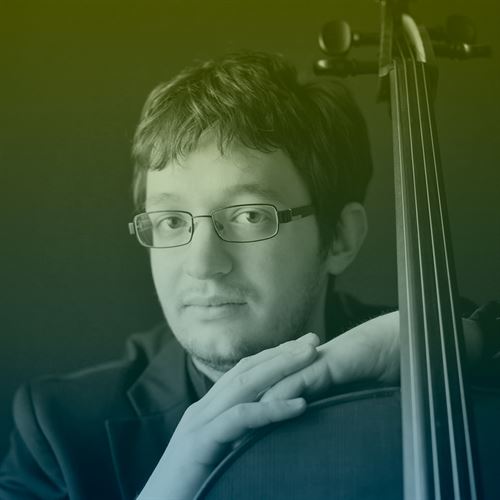 Riccardo Pes was born in Italy . He graduated at the Conservatory of Music in Venice and afterwards at the National Academy "Santa Cecilia" in Rome with Giovanni Sollima. He is attending the Royal College of Music in London with Melissa Phelps. He has performed music for Cello-solo, especially italian composers of the 20th Century, for Cello and Piano and as soloist with orchestras such as "I Solisti Veneti". He has collaborated with Giovanni Sollima ( Teatro Valle - Rome, 100 Cellos - Milan), Mario Brunello (Suoni delle Dolomiti Festival) and with the astropysician Margherita Hack. He studied composition and countepoint, publishing his first album "Cellina Work" in 2014.
Samuel Dias Caravalho
Samuel Dias Caravalho
Sigrid Laurel Östlund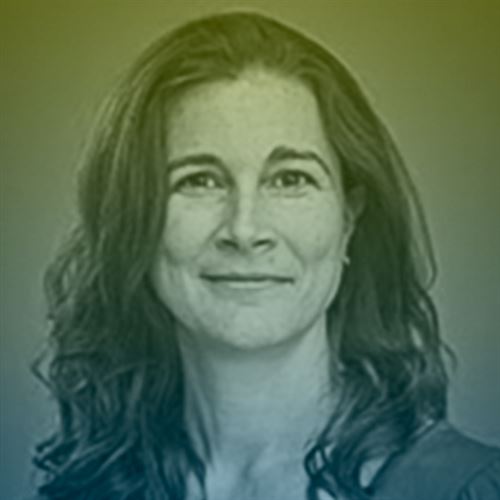 Sigrid is a doctoral candidate at Chalmers with a background in architecture. Her work pursues an interest in the ways space and objects can influence meaning-making and identity formation. She is particularly interested in how these aspects can be used to foster socio-ecological equity. In her PhD she therefore explores notions of 'sustainability' and 'beyond' in the design and use of public spaces that include cyclical (or regenerative) resource cycles. In her work she combines a phenomenological inquiry with the art of designing spaces and act of making. She is also a member of "Ljudlabbet" (The Sound Lab).
Sofie Arfwidson and Christoffer Petersson
Sofie Arfwidson works as an artist with exhibitions in Moderna Museet, Galleri Thomas Wallner, Market in Stockholm and an art historian/educator at Malmö Konsthall. Christoffer Petersson is a researcher in particle physics currently working at Chalmers and in Brussels, previously at CERN.
Ulf Gran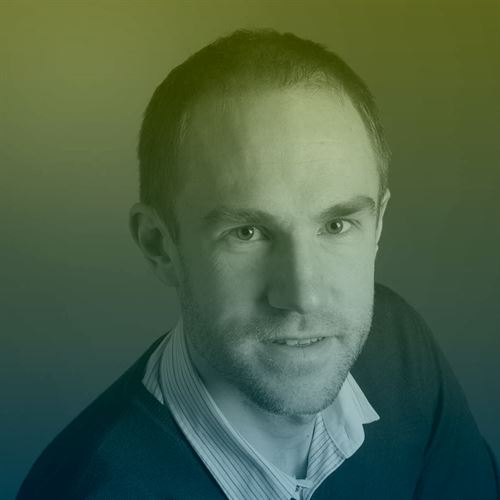 Ulf Gran is a theoretical physicist working mainly on string theory and specialising in black holes. Ulf received his PhD at Chalmers in 2001, and was then abroad for six years as a postdoc (in the Netherlands, the UK and Belgium) before returning to Chalmers in 2007. He is now in charge of education at the department of Physics, and a much appreciated teacher having been awarded several pedagogical prizes
Urtė and Johan Oettinger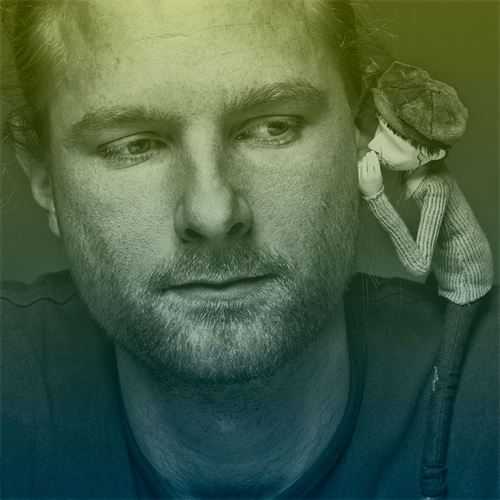 Urtė and Johan Oettinger are animation and film directors from Århus.
Wim de Prez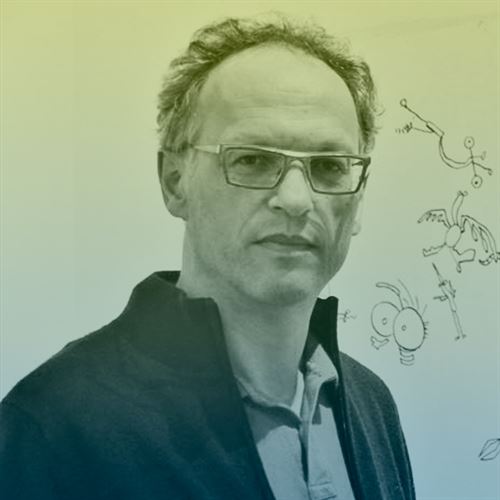 Wim de Prez (born 1962 Aalst, Belgium) creates sculptures and paintings. His work makes the viewer smile and asks questions about our suffocating beauty ideal. Why is someone beautiful? Does he or she have to look like a model? Why is the ideal of a symmetrical face and a malnourished figure so compelling? Wim De Prez shatters these delusions and mocks the dominant impossible expectations. It's his quest. Who says that an individual can't wear two different socks? Each work begins from scratch. Some ideas become paintings and continue their lives in acrylics and pastels on canvas. Other ideas are developed with 3D software before being printed and painted.